You care where your food comes from, shouldn't the source of your media be just as important? After all, you probably spend more hours daily watching media than eating!
Supporting the work of local filmmakers is just as important as supporting local farmers. It will impact whose stories are shared and how they're shared.
WIFV, in partnership with the Arlington Cinema and Drafthouse, is excited to announce the Locavore Film Series. The series highlights and supports the incredible work of local filmmakers! See the work on the second Wednesday of September, October, November, January, March, April, May, June, and July. Tickets are $10/person and proceeds benefit the filmmakers!
Upcoming Screenings:
We look forward to announcing the 20-21 Schedule soon.  We anticipate beginning again in September!
Past Screenings:
NOTHING TO DO
by Mike Kravinsky
NOTHING TO DO is the story of 50 something Kenny, an aimless DJ at an oldies station in Philadelphia.  He's called to a hospital in Washington D.C., where he's informed that his father Irv, due to many complications, is at the end of his life.  Something Irv has kept from his children.  It's suggested that Kenny and his father discuss hospice.  Kenny's younger sister, a more accomplished person, tries to intervene.  She wants to send her father back to the hospital to "get better."  Nothing to do – A story of the family bonds that never die.
Watch the trailer here.  Get your ticket here.
LAST NIGHT
  by Harold Jackson III
Love at first sight wouldn't appear to stand a chance when Jon (Gavigan), a young would-be businessman at loose ends in his career, spots knockout fashion model and downright cranky Sky (Blair) in a Washington, D.C., coffee shop. He's loopy and impulsive; she's all but engaged to her upwardly mobile rock-steady boyfriend Daniel (Benton Greene). In the romantic spirit of BEFORE SUNRISE, LAST NIGHT spins an unexpected adventure when verbal sparring takes an intimate turn into soul-baring disclosures between strangers who might never meet again.
Fun Facts: Shoot on location at 202 Photography studios, Bohemian Caverns, Gringos and Mariachis (Bethesda), Wilson Taverns (Arlington), Rossyln VA, The Gibson, Desperado, Eatonville, Chex, Cocoa Blanca, Shelly Backroom and Wolly Mammoth Theater
Watch the trailer here. Get your ticket here.
ROCK N ROLL REVIVAL DOC
by Ed Santiago
At a time where other schools are eliminating their music and arts program, Sherwood High School in Montgomery County MD has managed to produce a Rock n Roll Revival show and has been doing it for the pass 45 years.  The documentary chronicles the history of the show as well as documenting the 45th year.
Watch the trailer here. Get your ticket here.
Films with international flavor
THE GAUCHOS OF ARGENTINA by Judith Dwan Hallet
This delightful film profiles the lives of three Gaucho families living in three distinct regions of Argentina:  Patagonia, Salta and Corrientes.  In Patagonia, we meet Jimmy Holliday whose great-grandparents emigrated from Scotland in 1885.  Ever since the family has carried on the Gaucho tradition in Argentina.  In Salta, a mountainous region in central Argentina, we meet Rudecindo Campos.  Rudecindo loves everything about the gaucho way of life but he realizes that this lifestyle is slowly vanishing and that his children probably won't grow up to be gauchos.  In the far north of Argentina, we meet the quintessential gaucho, 80-year old Don Ansola. He and his sons raise their cattle in the marshlands in the province of Corrientes.
To buy a copy of THE GAUCHOS OF ARGENTINA ($25 for DVD with shipping), please email Judy Hallet at judy.hallet@gmail.com. 
THE PAINTED TRUCK  by Judith Dwan Hallet
A journey by truck from Kabul to Bamiyan in central Afghanistan.
In Afghanistan everyone paints their trucks, and these gaily-decorated vehicles are seen everywhere, carrying goods, animals and people.  In this lively, colorful film, full of humor and the infectious music of Afghanistan, the people themselves speak about their life and their work.  Made in 1972, the film has become a cult film among Afghans living in the United who have never seen their country in a time of peace.  The documentary offers a glimpse at what it was like when Afghanistan was a far away, exotic kingdom in the Hindu Kush. It was a time before the overthrow its king in 1973, and long before the Russian invasion, the American intervention, and the Taliban.
To buy a copy of THE AFGHAN PAINTED TRUCK ($25 for DVD with shipping), please email Judy Hallet at judy.hallet@gmail.com. 
VOICES/PEACE by Amy DeLouise
Israeli and Palestinian teens—Muslim, Christian and Jewish—share their views and experiences during a dialogue camp in upstate New York, part of a year-long program with youth from other conflict zones to plant the seeds of peace.
Watch VOICES/PEACE today on Vimeo.
CHINATOWN by Yi Chen
As Chinatowns across the country are facing off with gentrification, just over 300 Chinese American residents remain in Washington, D.C.'s historic Chinatown. Most of them are seniors living in the federally subsidized section 8 project Wah Luck House and have been pushing for the right to remain in the neighborhood as it undergoes development and rising property values since the early 1970s.
Through the stories of three Chinese Americans, the documentary takes an intimate look at the past, present and future of a changing neighborhood from the perspective of its underrepresented low-income community. Just like when the 1960s Civil Rights Movement inspired many Chinese Americans into action, today's D.C. Chinatown community has overcome the political and cultural isolation and reached out to nonprofit and legal organizations for education and representation in their on-going activism for equality and justice. The documentary sparks the important conversation of what the future will hold for Chinatowns across North America.
Watch the trailer here  or rent Chinatown on Vimeo on Demand for your personal viewing or license the film through Tugg to screen at your next event!
WISH YOU WELL by Sara Elizabeth Timmins, David Baldacci, and Karen S. Spiegel; Life Out Loud Films
After a family tragedy, a young girl moves from New York with her younger brother to live with their great grandmother on a Virginia farm and comes closer to understanding the land & roots that inspired her father's writings while discovering herself, the love of family, and the power of truly believing.
Watch the trailer here.
If you missed the screening, you can still support the work of local filmmakers by buying the movie on Amazon Smile and attending the next screening in the Locavore Film Series
Series of shorts (various filmmakers)
FINAL NOTICE by Rick Kain
An accountant crafts an illegal enterprise to save a failing energy company. It was shot entirely in Maryland using the towns of Woodbine. Daisy, and Germantown. All the crew and actors are from the DMV and the opening song was produced and remastered with local talent.
THE GOBLIN BABY by Shoshana Rosenbaum
New mother Claire feels isolated and overwhelmed by the needs of her baby, Charlie, especially when her husband leaves on a business trip. The growing sense that something in the woods is stalking her, sleep-deprivation, and Charlie's incessant crying begin to drive Claire over the edge. Claire's overbearing mother-in-law, reads Charlie a fairy tale about a baby stolen by goblins and replaced with a changeling. That night, Claire hears strange sounds over the baby monitor and races upstairs to find a baby she doesn't recognize in the crib. Everyone around her believes she is suffering from severe postpartum depression, but Claire knows she must go into the woods to get Charlie back.
I FOR I by Ashleigh Coffelt
After reporting a sexual assault, to the disbelief of foreign officials, a young woman takes vengeance in her own hands.
M FOR MARITZA by Alexis Pazmiño
Maritza fantasizes about standing up to racist and sexist coworkers. After one too many slights, fantasizing isn't enough. This dark comedy explores the ways men, and even other
women, often fail to support women of color in the workplace.
COMMERCIAL FOR THE QUEEN OF MEATLOAF by Dina Fiasconaro
Commercial for the Queen of Meatloaf is a short film based on the play by Emilie Feldenzer. Marge is a bored housewife. Rex, her inattentive husband. In an attempt to spice up their relationship, Marge employs the Queen of Meatloaf, an ephemeral concoction that seduces Rex and Marge into a state of slumber, while permeating the homes of consumers with her enchanting aura and addicting gustatory appeal.
BERNING LOVE by Katherine Chivers and Christopher Neubauer
Inspired by the emergence of politically-focused dating websites such as BernieSingles.com, BERNING LOVE highlights the parallel ways in which people search for love in their political and personal lives. The film takes the viewer inside a movement – which ultimately had a lasting impact on the general election – by following Bernie Sanders activists in the months leading up to the DC primary on June 14, 2016. In this increasingly divisive political landscape, BERNING LOVE offers a fresh perspective on last year's events and reminds us of a more hopeful side of political engagement.
Watch the trailer here.
MARGARET by Manan Singh Katohora
After dealing with a series of extreme characters during a speed-dating event for senior citizens, an elderly woman meets a charming, exotic gentleman.
Watch the trailer here.
LOBSTER FRA DIAVOLO by Jane Barbara and Oriana Oppice
"Lobster fra Diavolo" pits 80-yr-old Nonna against a lobster. It's the holidays and Nonna plans to serve the lobster as part of the Feast of the Seven Fishes. Angela, Nonna's granddaughter, is vegan and doesn't approve of Nonna's plans. For that matter, neither does the lobster…
Watch the trailer here.
PINEAPPLE by Irem Dogancali
Pineapple is a short comedy about two roommates, Emmy and Alex, and what happens when they get groovy -ahem – or, have a threesome with Alex's friend and Emmy's date, James.
Watch the trailer here.
BEDFORD: THE TOWN THEY LEFT BEHIND by Joe Fab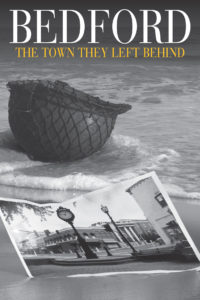 During World War II, men from all over the United States went into combat, but it was Bedford, Va., that earned D-Day's most chilling distinction: the country's highest losses per capita. Directors Joe Fab and Elliot Berlin, who approached the Holocaust from a fresh direction with Paperclips (Filmfest DC 2004), now tell the story of Bedford, whose local National Guard unit was once considered a good way to make a few bucks during the Great Depression. But then the country was drawn into war that same Guard unit was the first to come under withering German fire on Normandy's beaches. This documentary recalls that solemn history but also places it in contemporary context: In 2004, Bedford's National Guard troops were called up for the first time since 1945. They were sent first to Afghanistan and then to Iraq.
Watch the trailer here.